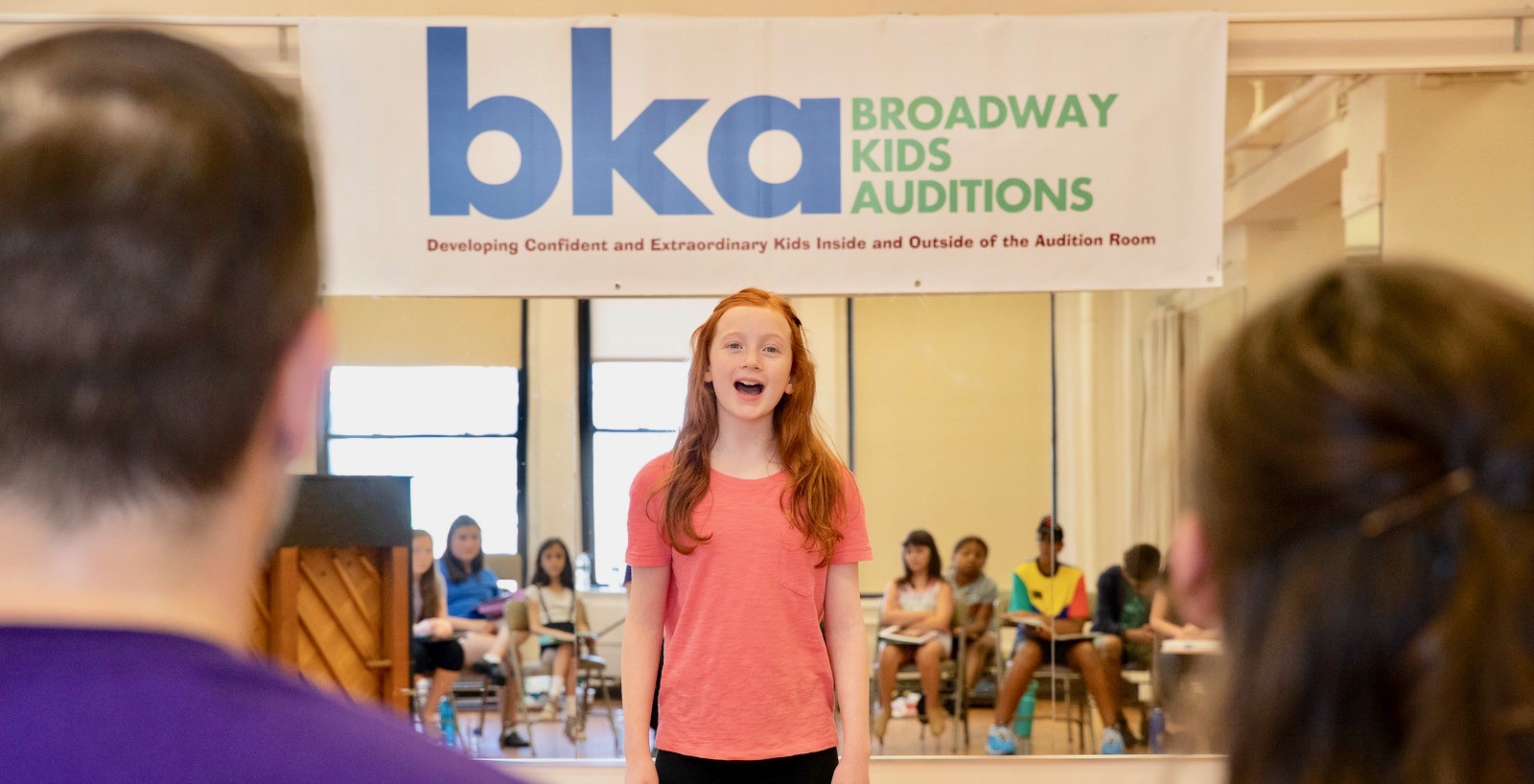 Coming Soon!
Bi-weekly dance technique classes focused on kids auditions! Sunday September 8th and Sunday September 22, 2019. 11am to 1pm at Pearl Studios NYC. Click HERE to register!
Click HERE to purchase your links to our amazing online industry workshop for parents with top agent, Mallory Levy of DDO Kids Agency. You can also purchase the "Starter Kit" that includes a one hour session with a BKA coach plus resume template as a bonus! Click HERE for more information and to purchase.
Check out what BKA Kids are up to on the STUDENT SUCCESS PAGE and read about "WHAT PEOPLE ARE SAYING" ABOUT BKA!
BROADWAY KIDS AUDITIONS was founded with the goal to guide young performing artists, ages 8-16, in the development and maintenance of a strong audition technique in musical theatre, theatre, film, television and commercials. With an in-depth and fundamental approach to our training, BKA students gain the proficiency of a well-trained professional artist without sacrificing their raw, unique talent. BKA Coaches are deeply committed to the success and fulfillment of our students. Please watch the video (above) to learn more about the work that we do at BKA and read more ABOUT BKA by clicking HERE!
BKA provides highly individualized group workshops and private coaching (live and via Skype). Our small class sizes ensure that students always get the individual attention needed to take their performing to the next level. Now, everyone can experience BKA with our NYC Immersion Workshop and by bringing BKA to your home studio. Read more about BKA's PROGRAMS AND SERVICES and to find out about our upcoming workshops and opportunities!
Read THE BKA TEAM bios and learn "Why We Teach!"